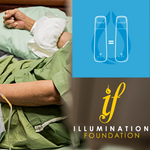 Think about the last time you were hospitalized. Say you had a bad bout of appendicitis and underwent emergency surgery to remove the bursting appendix. You recovered and no longer need to stay in the hospital but it certainly took you a while to fully recover at home once discharged.
Perhaps your spouse brought chicken noodle soup and helped tend to your stitches. Or your parents brought home-cooked dinners to your apartment, knowing you probably would be too under the weather to prepare it yourself.
Now imagine you didn't even have a home to return to after being in the hospital. You're well enough to be discharged but certainly still unwell enough that it's incredibly difficult to take care of yourself without any assistance. Without even a bed.
That's where recuperative care centers come into play.
What is recuperative care?
According to the National Health Foundation, recuperative care is also known as medical respite. It's a not-for-profit, low cost program that provides a safe place for homeless people to recover once they've been discharged from a hospital.
Recuperative care facilities sprung up due to the challenges facing homeless people, preventing them from receiving proper medical care. Namely, difficulties with insurance after being hospitalized either tend to block re-admittance or result in early discharge.
Not to mention the undeniable need for these types of services since, according to Community Solutions, an organization committed to adopting problem-solving tools to end homelessness at the community level, more than one in five homeless people live with a chronic illness, on top of mental illness and substance addiction. "These co-occurring conditions are often exacerbated by the harsh realities of life on the streets."
Benefits of Recuperative Care
Recuperative care provides the homeless with primary care for minor illnesses, behavioral services, and social services like food, transport, and housing after being discharged from a hospital. Some facilities have taken things one step further and provide therapeutic intervention to prevent unnecessary hospitalization.
As an added benefit to the community, recuperative care saves tax money since it costs considerably less than extended stays in a hospital. The Illumination Foundation, KOR's partner in our Bottle For Bottle initiative, providing homeless people with reusable water bottles, reports that in California, homeless adults and children spend 4 days longer in hospitals than the average person, costing around $3,000 per day.
Recuperative care also helps reduce the amount of readmission to hospitals, with the Illumination Foundation decreased readmissions within 90 days of recuperative care by 50 percent, saving hospitals from expending valuable resources for potentially minor issues.
Since recuperative care is a gateway to food and shelter, breaking the cycle of going from hospitals back to the streets, many homeless people are able to move forward in their lives as a result of these facilities.
With their basic needs being met, homeless people who receive recuperative care are assisted in creating a plan for managing their mental and physical health, often leading to finding jobs and moving into permanent residences. Recuperative care facilities work together with key players in various sectors of their communities to simplify such transitions.
The goal of recuperative care is to create forward momentum that will manifest itself in long-term stability and independence. With appropriate aftercare support, recuperative care services aim to ensure that the homeless people they serve are closer to finding a home than when they arrived.
Funding for Recuperative Care
Even with all of the amazing ways recuperative care helps the homeless, it still isn't available in many communities. The truth is, these services are difficult to fund and many recuperative care facilities rely solely on grants and local fundraisers.
So far, the Illumination Foundation has served 3,905 homeless clients, placing 32 percent of them in permanent housing with an overall cost savings of $19 million. The incredible work being done in their recuperative care program deserves all the support it can get. To donate or volunteer, visit www.ifhomeless.org for more information.
To find your local recuperative care facility and look into ways you can help, visit the National Healthcare for the Homeless Council's Respite Care Network.